Metrici is a complete solution for the rapid development and delivery of complex web applications.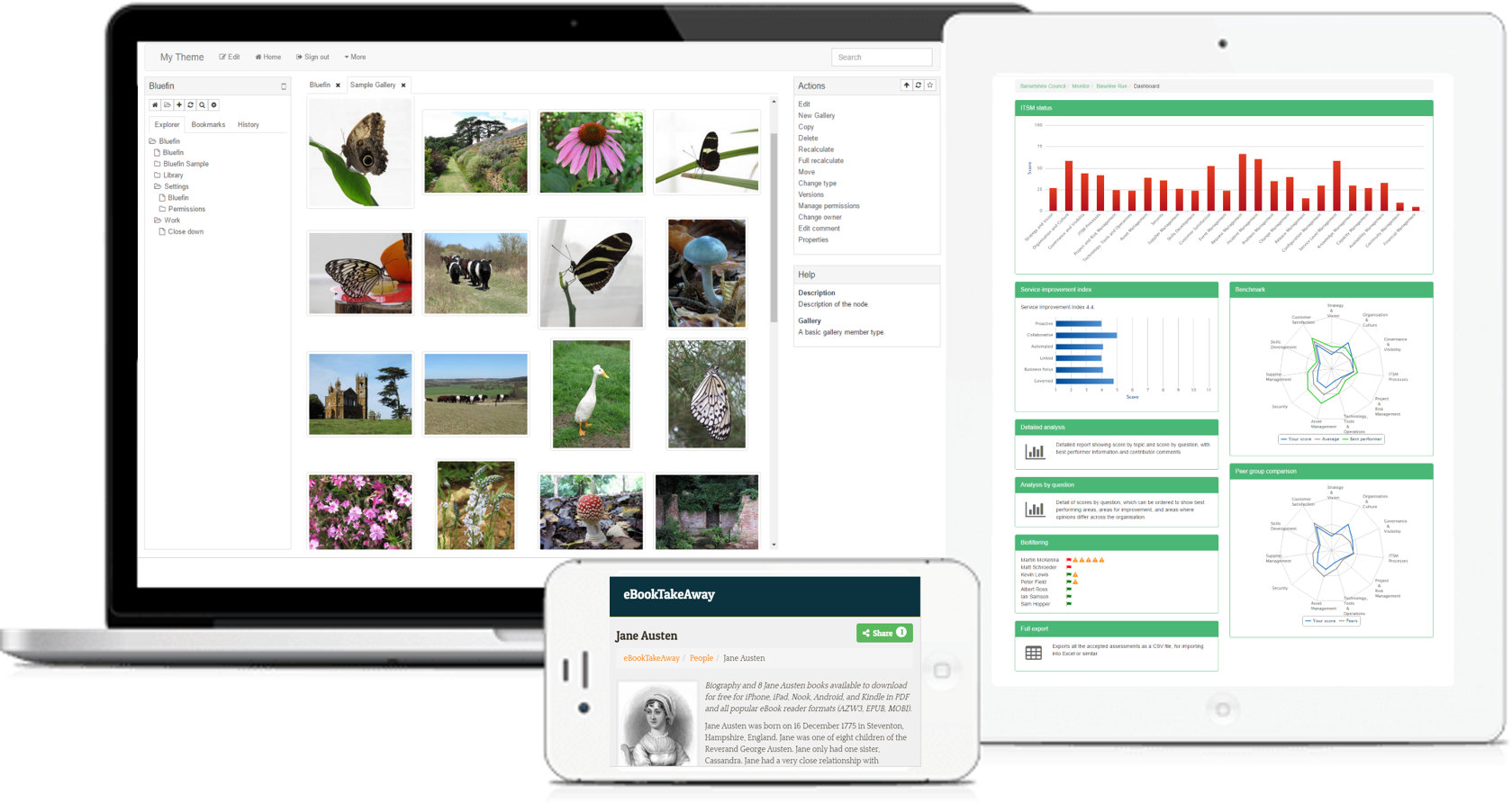 Fast and flexible
Metrici solutions are completely defined in data. This makes Metrici fast and flexible, and capable of clever things that other technologies can't do.
Ready to go
Metrici is a hosted solution. But as well as hosting, it looks after all the boring important stuff, like users, accounts, security, and deployment. All you need to do is define your solution (in data) and it's ready to go.
Forget having to deal with lots of different skills like coding, databases and web design. With Metrici you can develop and deploy live systems with a single toolset and a single skillset.
 

Data

Metrici lets you hold any data in any structure, from simple folders of web pages to complex interlinked databases.
 

Theming

Metrici uses the industry-standard Twitter Bootstrap styling, so you can brand and style your solutions any way you want.
 

Forms

Metrici automatically provides forms for all data maintenance tasks. These are deeply customisable, so you can get the user interface that your solution needs.
 

Files

File upload and download let you integrate document handling into your solution. Image handling functions, like thumbnail generation, get your pictures ready for the web.
 

Tables

Metrici provides support for building, processing and displaying tabular data, giving you an easy way of summarising and navigating large data sets.
 

Charts

Metrici's extensible charting library lets you create compelling graphics to make your data come to life.
 

Search

All Metrici solutions come with full-text search, so your users are never stuck looking for the right information. For finer control, you can tailor the search and incorporate it as part of your solution.
 

Export import

You can export and import data and definitions in multiple formats, so you can use Metrici alongside office applications like Excel.
 

Web services

A comprehensive inbound and outbound web services interface lets you build secure, automated two-way integration between other solutions.
 

Extensible

Metrici provides server-side scripting in JavaScript, with a rich API that lets you customise and extend Metrici to meet even your most complicated requirements.
 

Secure

Security is baked into the very core of Metrici. Nobody can access your data without permission, and everything – even admin functions and the API – obeys these permissions.
 

Easy to change

Because Metrici solutions are defined in data, and because of the built-in version control, it's really easy to make changes and evolve your solution over time.
Read the full feature list to find out more.
Metrici is so flexible, you can use it instead of using and integrating lots of different tools.
You can use Metrici to build websites, run surveys, chart data, build business applications, collaborate with colleagues, and much, much more. If you've got a complicated requirement, you don't need to buy, install, learn and use lots of different tools, you can do it all in Metrici.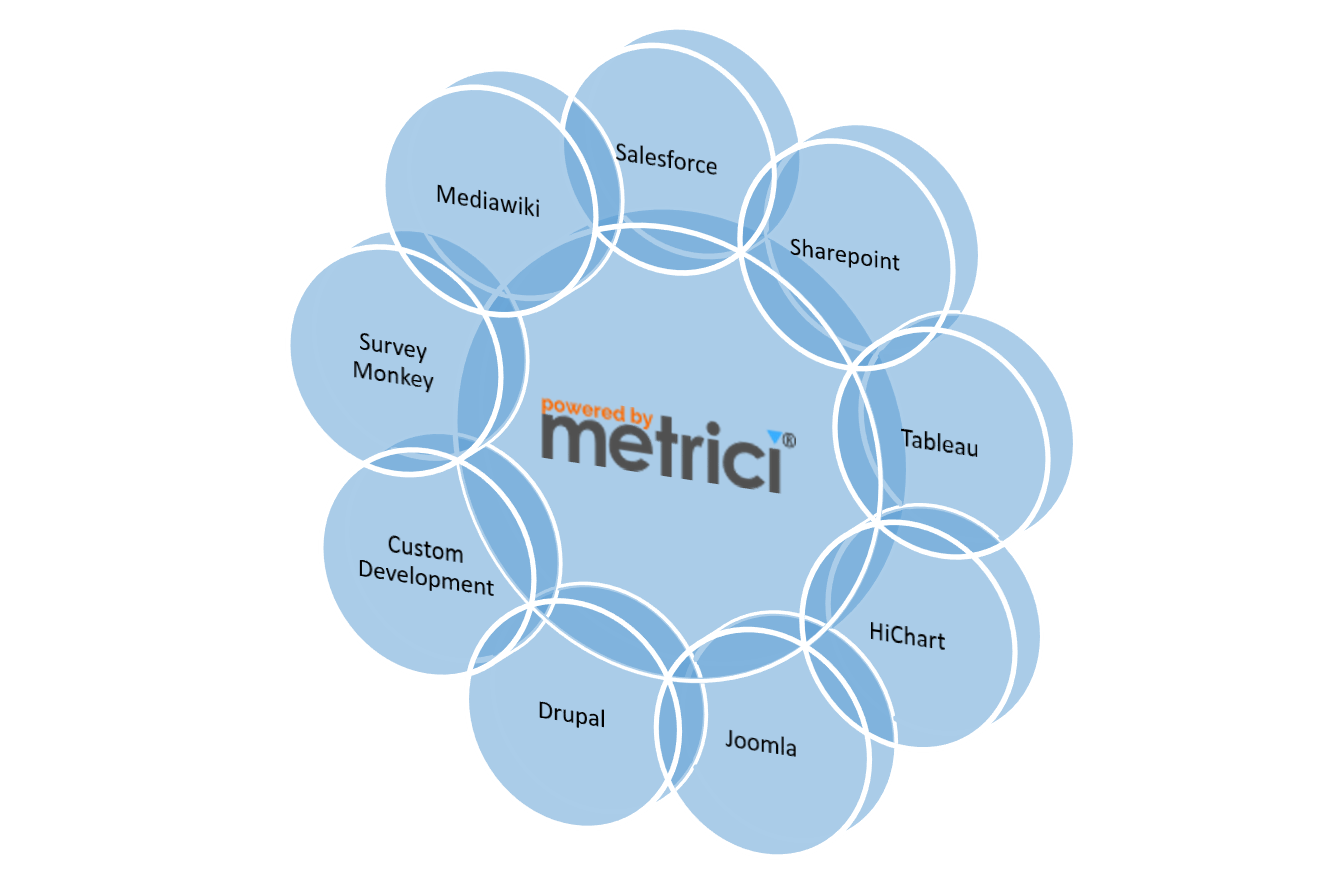 Would Metrici work for you?
If you have selected ANY items in this column,
contact us to discuss how Metrici can help.

If you have selected ALL items in this column,
you don't need us right now,
but contact us if things change.